6-10 September 2021, Cefalù, Palermo (Italy)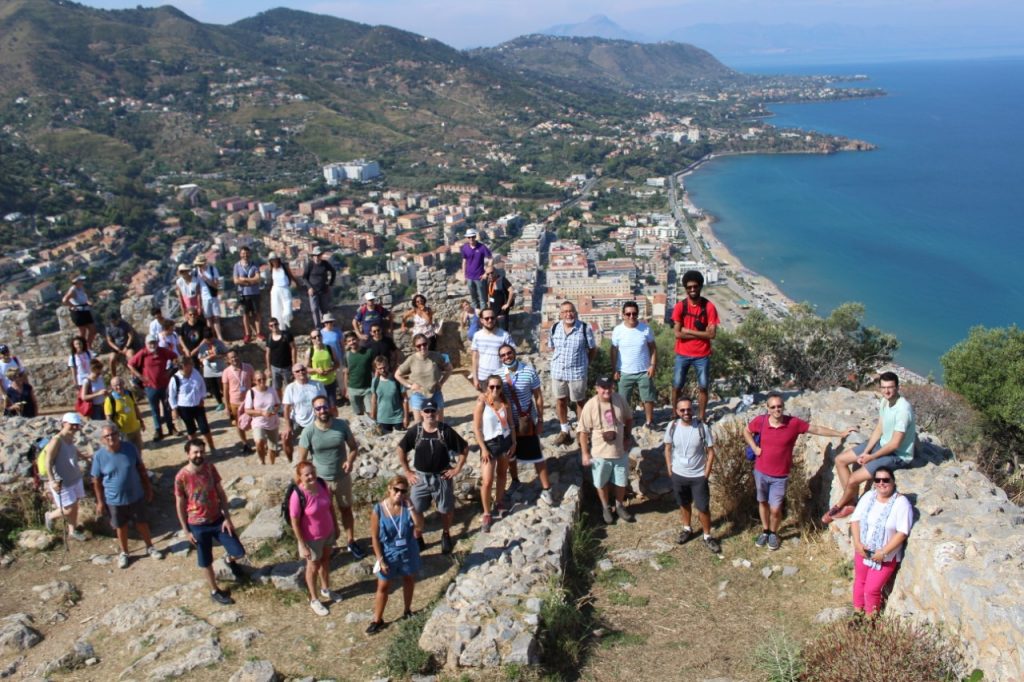 Welcome to the 2020 Trends in Magnetism Conference (TMAG2020). This conference will be held in Cefalù (Italy) from 6 to 10 September 2021. TMAG2020 Conference is sponsored jointly by the IEEE Magnetics Society, IUPAP and Petaspin.
Very unfortunately, the ongoing COVID-19 pandemic and associated economic crisis imply that there is a considerable uncertainty about the ability and willingness of our attendees to travel internationally. Owing to this uncertainty, the TMAG 2020 Management Committee, has decided to change the conference format from a face-to-face meeting to a hybrid format including in person and virtual participation. The in-person participation- is limited and will be reserved to researchers which have been vaccinated (including the second shot for some of the vaccines) by 31st July 2021.
Below the most important changes in the conference format.
All the invited and contributed presentations will be pre-recorder by 31 July and will be available to the participants from 16th August to 3rd October. The presentations will be available in a platform where any participants can ask questions. The speakers has to reply the questions, in addition there will be two live questions for asking questions to the invited speakers.
During the days of the conference there will be also a live session with 3 plenary speakers.
The scope of the conference is to furnish the trends and the main challenges to face in a wide range of magnetism-related topics, both fundamental and applied. Some sessions will review the latest advances in magnetic materials and devices, topological magnetism, solitons, magnetic characterization, emerging applications, geo-magnetism, neuromorphic computing based on magnetic devices and materials, spin electronics including devices, energy and power applications, spintronics-CMOS ibrid modeling, biomagnetism and much more, with experienced invited speakers and trends tutorials. The conference will also provide an international forum to discuss about those topics and to identify potential future collaborations. We expect to bring together the community of leading researchers working in the area of nanomagnetism, spin dynamics, spin-transport, etc., and their applications.
The conference will be organized at Hotel Cefalù Sea Palace; was born from a brilliant architectural and entrepreneurial project that was designed to make something important in one of the most beautiful scenery in the world, represented by the millenary Cefalù Arab Norman Cathedral with its overhanging Rocca and a laid back town on the water of its ancient marina.
Be aware of scam attempts! Unfortunately scam attempts with respect to conference lodging have become common place. Do not respond to unsolicited requests for arranging lodging to attend the TMAG2020 workshop, and only arrange lodging directly through the contact information listed in this website, or through the conference chairs (gfinocchio@unime.it). Do not share credit-card information with anybody approaching you with unsolicited lodging information.
This conference follows the two IUPAP policy statements:
Free Circulation of Scientists: The principle of the Universality of Science is fundamental to scientific progress. This principle embodies freedom of movement, association, expression and communication for scientists, as well as equitable access to data, information and research materials. In pursuing its objectives with respect to the rights and responsibilities of scientists, the International Union of Pure and Applied Physics (IUPAP) actively upholds this principle, and, in so doing, opposes any discrimination on the basis of such factors as ethnic origin, religion, citizenship, language, political stance, gender, or age. IUPAP should only sponsor conferences and events at institutions and in countries that uphold this principle. If scientists are excluded from attending IUPAP-sponsored international conferences by a host institution or country on the basis of any of these factors, IUPAP should register its concern at the highest level of that institution or country, and should not sponsor any future events in that country until such exclusions have been eliminated. [ Section 1. (http://iupap.org/sponsored-conferences/conference-policies/)]
Harassment at Conferences: It is the policy of the International Union of Pure and Applied Physics (IUPAP) that all participants at an IUPAP-supported Conference will enjoy a comfortable experience, and that they will treat each other with respect at all times. The conference organisers will appoint two advisors at the conference who will consult with those who have suffered from harassment and who will suggest ways of redressing their problems, and an advisor who will counsel those accused of harassment. [Section 4 IUPAP Conference Policies, weblink (http://iupap.org/sponsored-conferences/conference-policies/)].